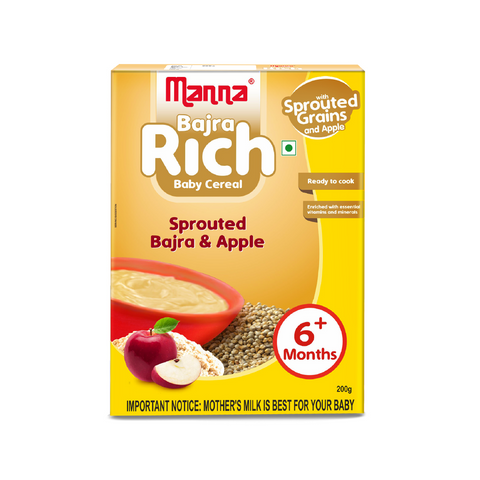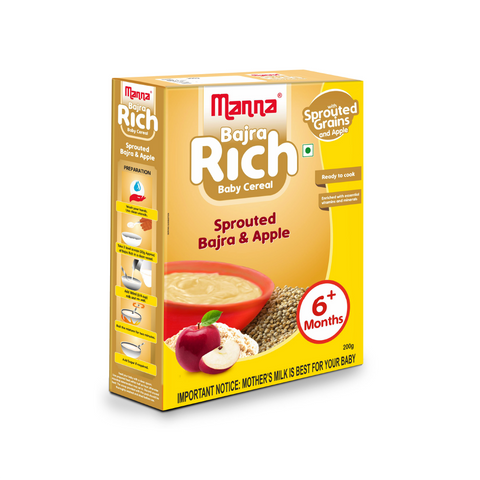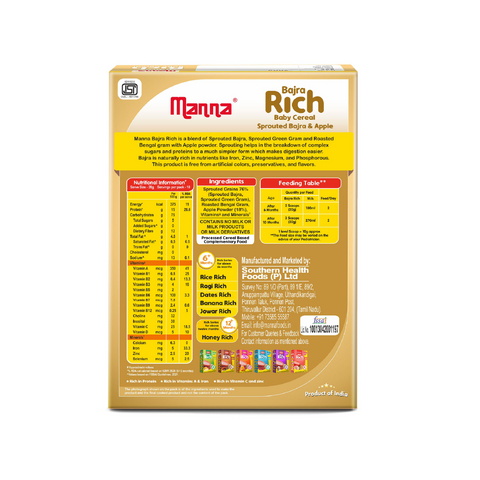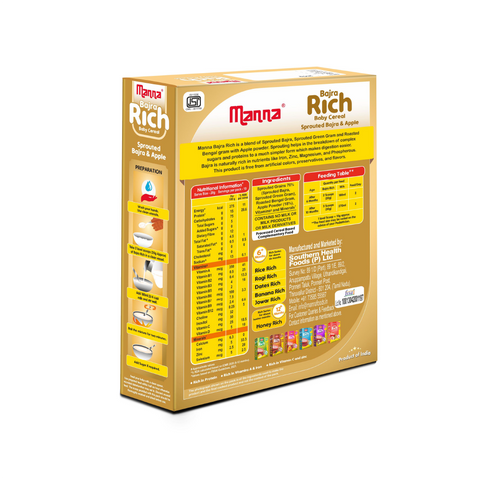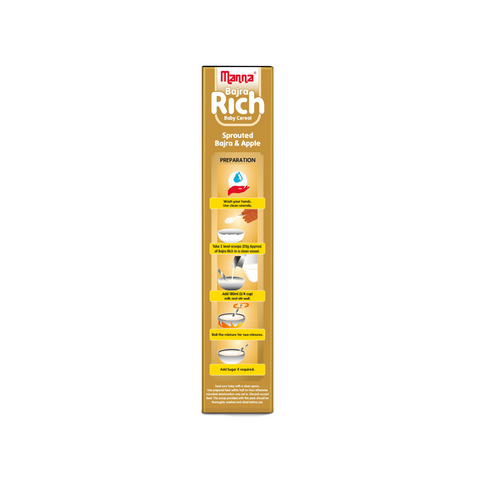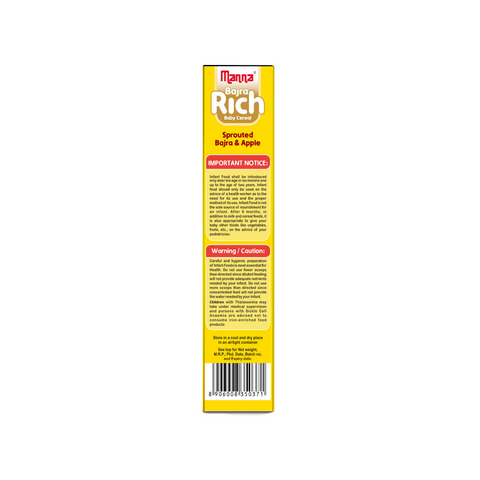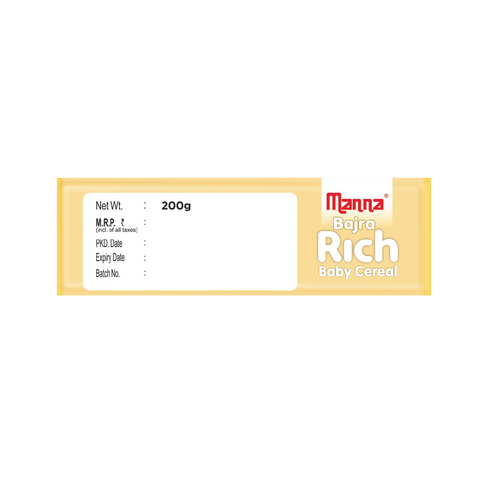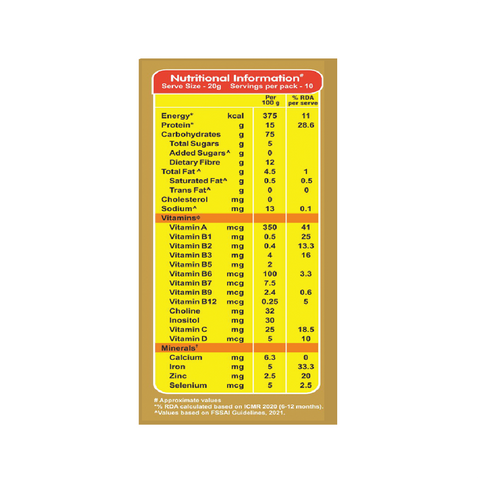 Bajra Rich 200g - Baby Food (6+Months) Sprouted Bajra with Apple Powder - 100% Natural Health Mix(US)
Blend of Sprouted Bajra, Sprouted Green Gram and Roasted Bengal Gram with Apple powder.

100% Natural Baby Food with Sprouted Grains fortified with essential vitamins & minerals

Sprouted Grains are easier to digest thus providing more usable energy for babies than un-sprouted grains

Sprouting of grains lowers the level of anti-nutrients and improves the nutritional quality

Contains No Added Sugar, No Artificial Colours, No Flavours and Preservatives. Contains no milk or milk product.