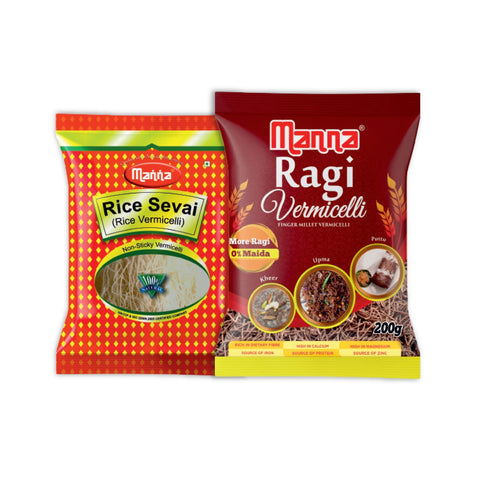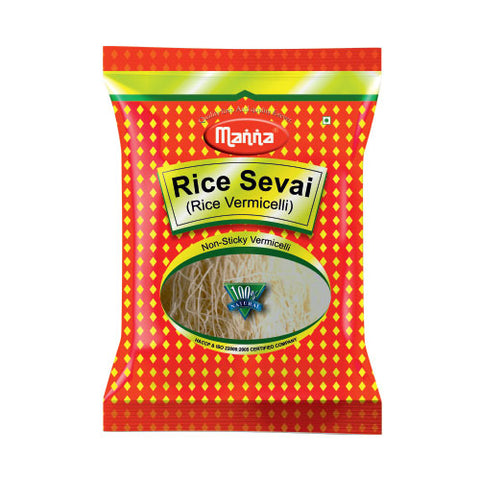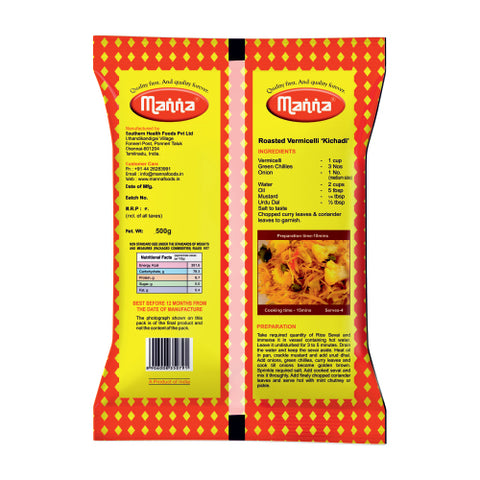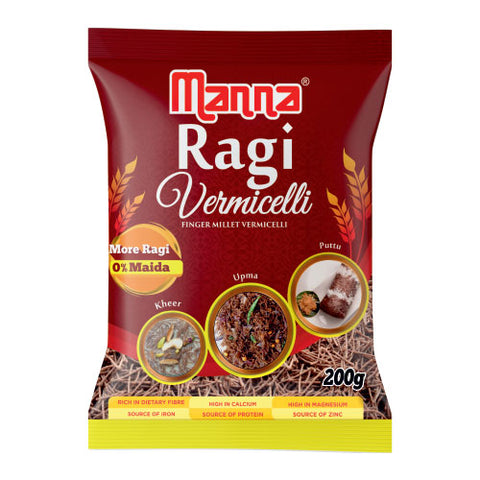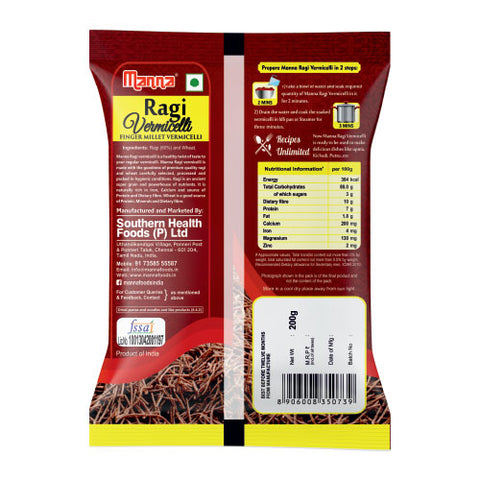 Healthy Noodles Combo - Rice Sevai 1kg + Ragi vermicelli 900g
Rs. 434.00
Rs. 483.00
you save

Rs. 49.00
Ragi Vermicelli - More ragi 0% Maida - High in iron & calcium
A Ragi Vermicelli, whose major ingredient being Ragi is a good source of fiber calcium, and iron. It can be a part of everyday diet in the form of Upma, Kichadi and various other delicious dishes.
Rice Sevai - 100% Natural - Non-sticky vermicelli
Manna Rice Sevai is made from high quality rice.

Manna Rice Sevai can be used to make several authentic South Indian recipes like lemon sevai, coconut sevai, tomato sevai, tamarind sevai, masala sevai, rice sevai kheer, pudding and much more.