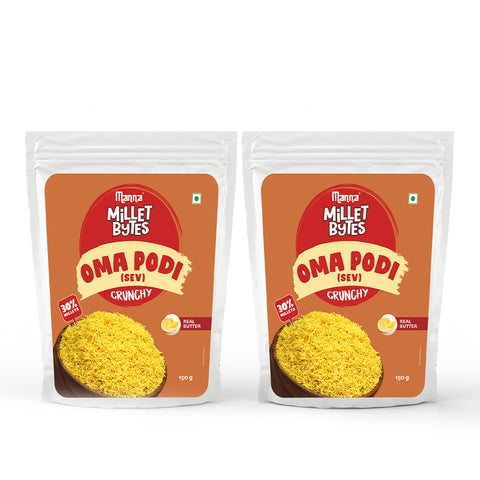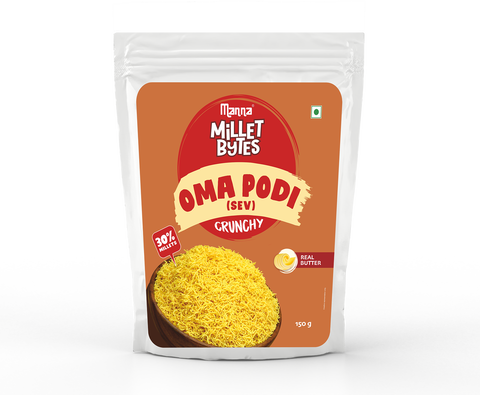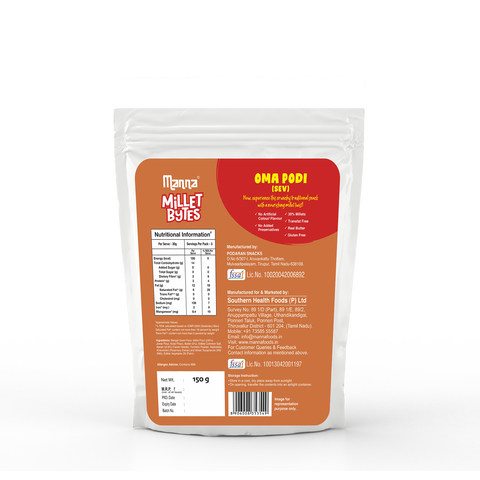 Millet Bytes - Oma Podi | Snacks | Pack of 2 | 300grams
Rs. 159.00
Rs. 318.00
you save

Rs. 159.00
Now, experience this crunchy traditional snack with a nourishing millet twist !!

Traditional blend of 30% Millet 

Ingredients - Bengal gram flour, millet flour 30%, Jowar flour, Kodo flour, Butter 5%, Edible common salt, Ajwain, Turmeric powder, Asafoetida, Antioxidant and Edible vegetable oil
Only the goodness - No Artificial colour, No Artificial flavour, No Added preservatives, No Trans fat, No Gluten 
Hygienically Made and Packed Without any Preservatives or Artificial Flavors.
Packed in a Zip lock Pouch to Ensure Freshness.