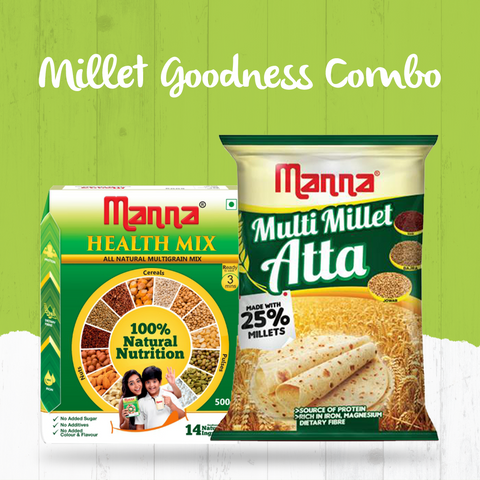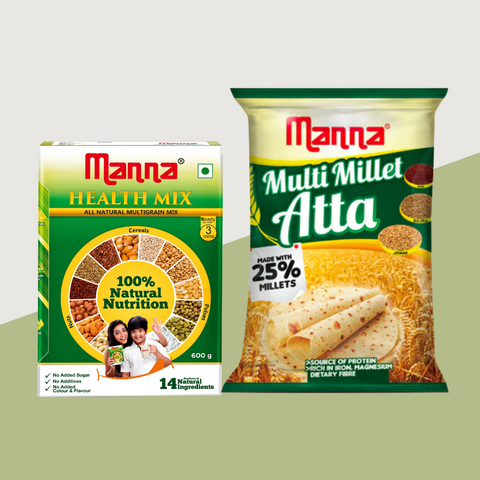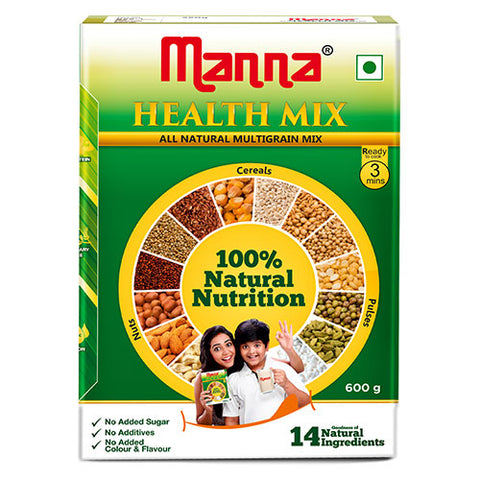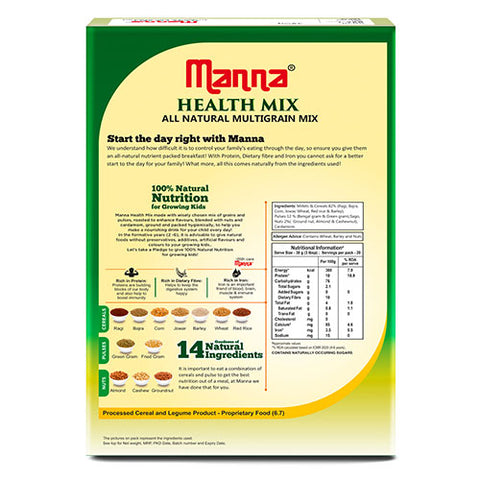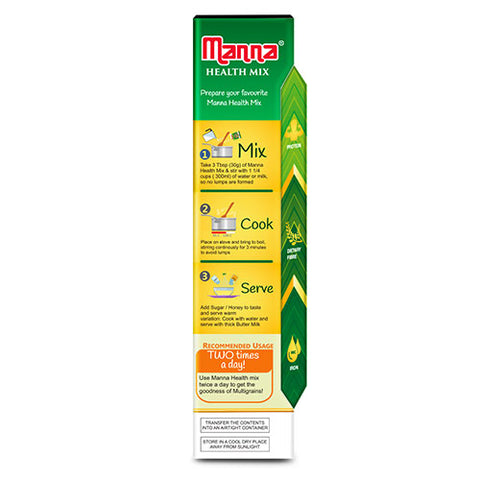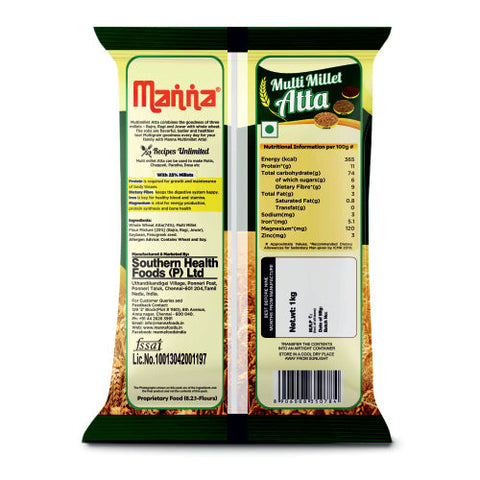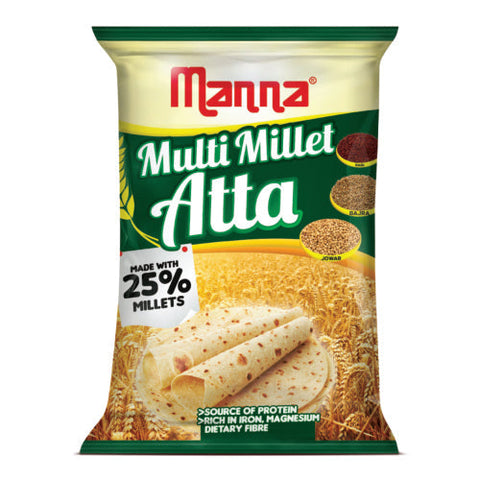 Millet Goodness Combo
Rs. 399.00
Rs. 458.00
you save

Rs. 59.00
Introducing our Millet Goodness Combo, a perfect combination of nutritious and wholesome millet-based products that promote overall well-being. This combo includes a pack of Health Mix and Multi Millet Atta, both brimming with natural goodness and free from added sugars, preservatives, and additives.
Health Mix: Our Health Mix is a carefully crafted blend of 14 natural ingredients, offering a powerhouse of nutrition in every serving. This mix is thoughtfully created to provide a balanced combination of grains, pulses, nuts, and seeds, ensuring a diverse range of essential nutrients. With no added sugar, preservatives, or additives, this Health Mix is a 100% natural and wholesome source of nutrition. It offers a convenient way to incorporate a variety of healthy ingredients into your diet, promoting optimal health and vitality.
Multi Millet Atta: Our Multi Millet Atta is a blend of various millets, rich in minerals, proteins, and dietary fibers. By incorporating this atta into your daily meals, you can enjoy the benefits of multiple nutrient-dense millets in one wholesome package. The dietary fibers present in this atta aid in digestion and promote a healthy gut. It is a versatile choice for making chapatis, rotis, and other delicious millet-based dishes, offering a nutritious twist to your meals.
The Millet Goodness Combo is designed for individuals seeking natural and nutritious alternatives to traditional grain products. With our Health Mix, you can enjoy a diverse range of essential nutrients without any added sugars or preservatives. The Multi Millet Atta provides a rich blend of millets, adding nutritional value to your meals while keeping them delicious and wholesome.
Embrace the goodness of millets and experience the transformative effects of our Millet Goodness Combo. Enhance your well-being with these natural and nutrient-packed products, supporting a healthy lifestyle. Enjoy the benefits of 100% natural nutrition with our Millet Goodness Combo today.