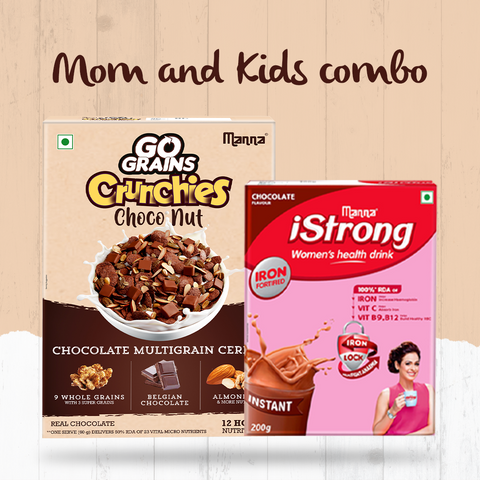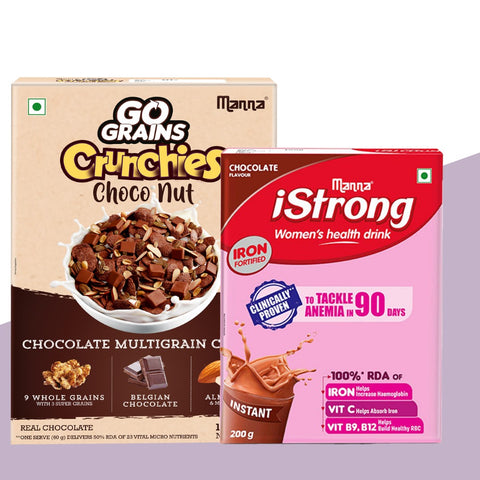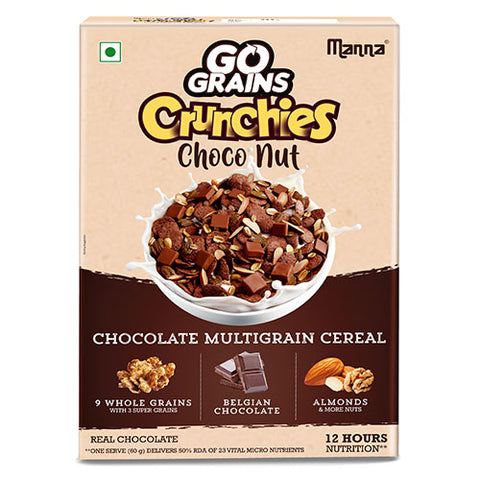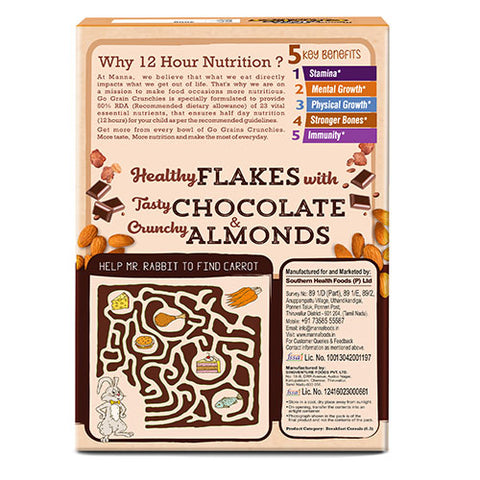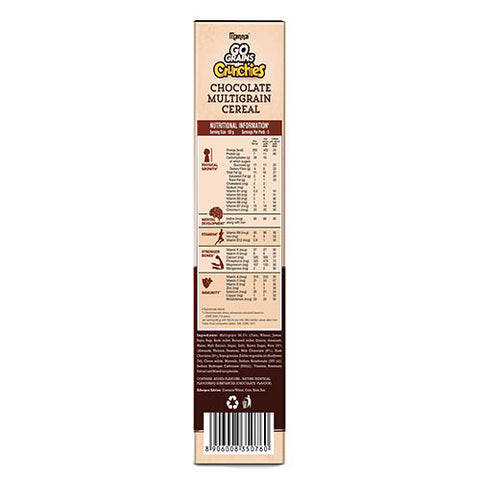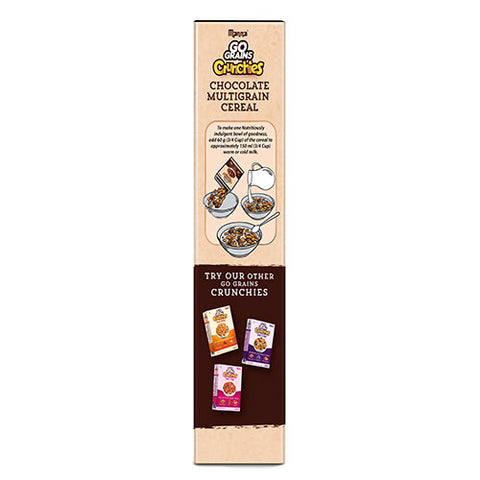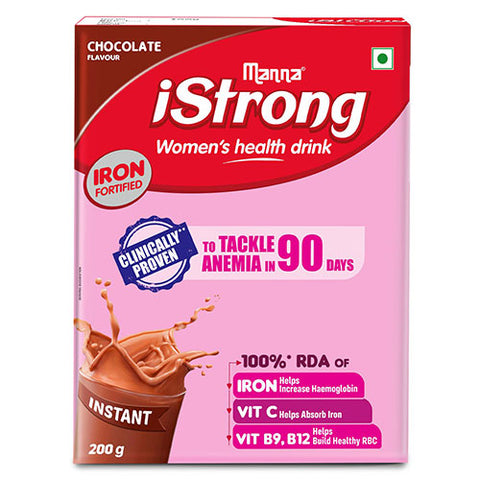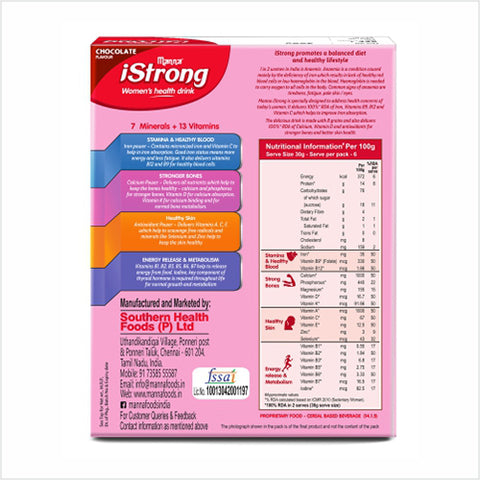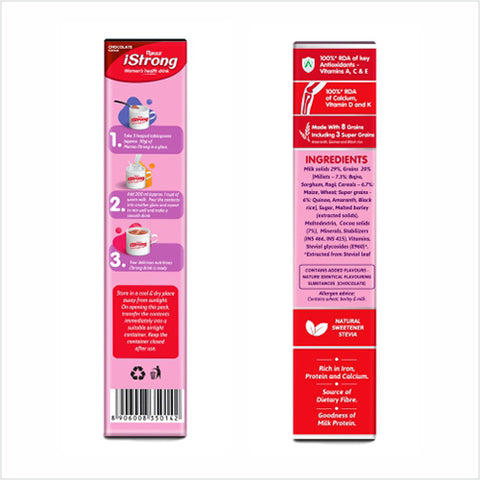 Mom and Kids Combo
Rs. 399.00
Rs. 528.00
you save

Rs. 129.00
Introducing our Mom and Kids Combo, a perfect combination of nutrition and flavor for both mothers and children. This combo includes iStrong, our women's health drink clinically proven to tackle anemia in just 90 days, in a delightful chocolate flavor for moms. Alongside it, we have GoGrains Crunchies breakfast cereals, available in a mouthwatering chocolate flavor, providing 12-hour nutrition for kids.
For Moms: Indulge in the goodness of iStrong, our chocolate-flavored women's health drink. Designed to address anemia effectively, iStrong is a clinically proven formula that nourishes your body and supports optimal health. Packed with essential vitamins, minerals, and nutrients, this drink helps combat anemia within 90 days. Enjoy the rich chocolate flavor while taking care of your well-being and restoring your vitality.
For Kids: Fuel your child's day with GoGrains Crunchies breakfast cereals, available in a tempting chocolate flavor. These crunchy delights provide 12-hour nutrition, ensuring your child stays energized and focused throughout their activities. Made with wholesome ingredients, including grains and fortified with essential vitamins, GoGrains Crunchies offer a well-rounded breakfast option that kids will adore. Let your child enjoy the scrumptious taste of chocolate while nourishing their growing body.
The Mom and Kids Combo is a thoughtful selection for health-conscious families seeking a comprehensive solution for their nutritional needs. With iStrong addressing anemia in moms and GoGrains Crunchies providing long-lasting nutrition for kids, this combo caters to the unique requirements of both mothers and children. Elevate your family's well-being together by incorporating this incredible combo into your daily routine. Experience the benefits of improved health and vitality, both for you and your little one.