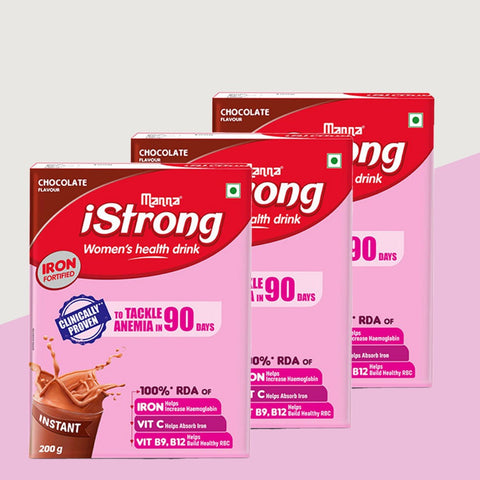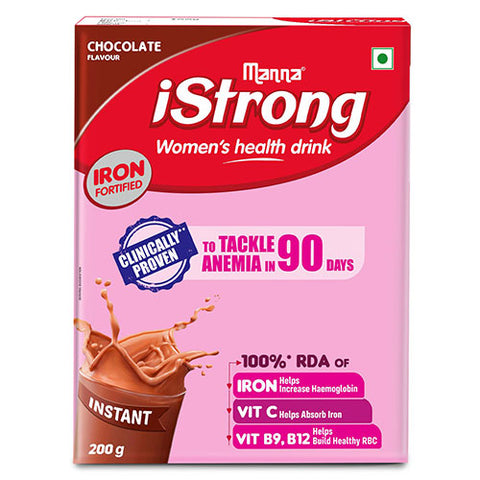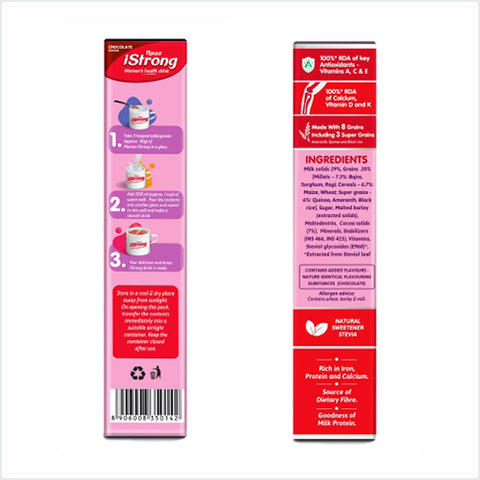 Mom and Kids Combo
Rs. 399.00
Rs. 597.00
you save

Rs. 198.00
Introducing our Women's Health Combo, a comprehensive solution for women's well-being and vitality. This combo includes a pack of three iStrong women's health drinks, clinically proven to tackle anemia within 90 days, all in a delectable chocolate flavor.
iStrong Women's Health Drink: Indulge in the goodness of iStrong, our chocolate-flavored women's health drink. Carefully formulated to address anemia effectively, iStrong is a clinically proven solution that nourishes your body and supports optimal health. Replenish your body's needs, boost your energy levels, and enhance your overall well-being with iStrong.
The Women's Health Combo is a perfect choice for women who prioritize their health and vitality. With the pack of three iStrong women's health drinks, all in a delightful chocolate flavor, you can ensure consistent and convenient intake of this powerful formula. Embrace the benefits of improved health and vitality by incorporating the Women's Health Combo into your daily routine. Experience the transformative effects of iStrong as it helps combat anemia and nourishes your body from within. Prioritize your well-being with our Women's Health Combo today.