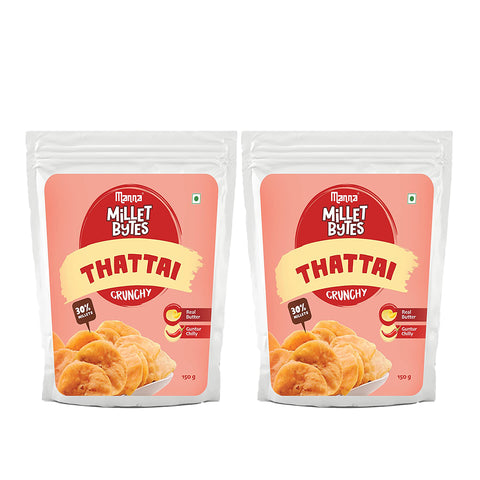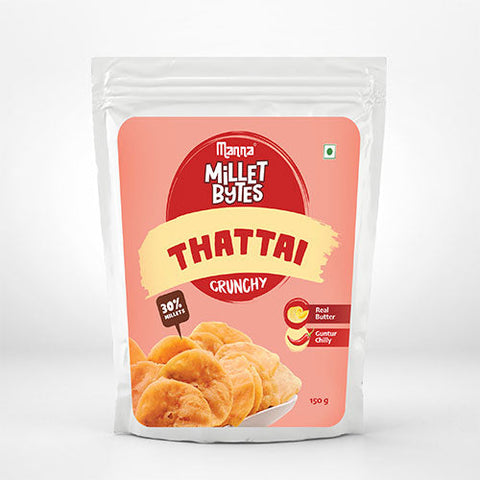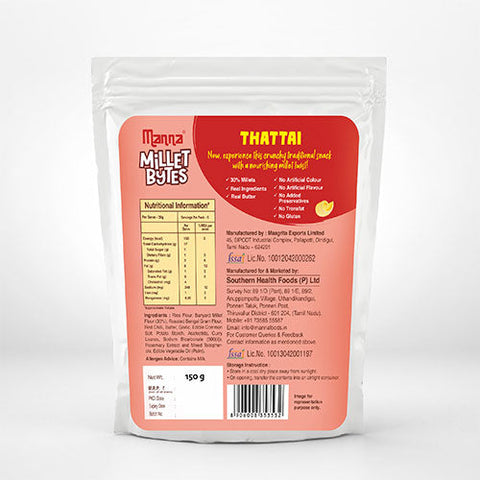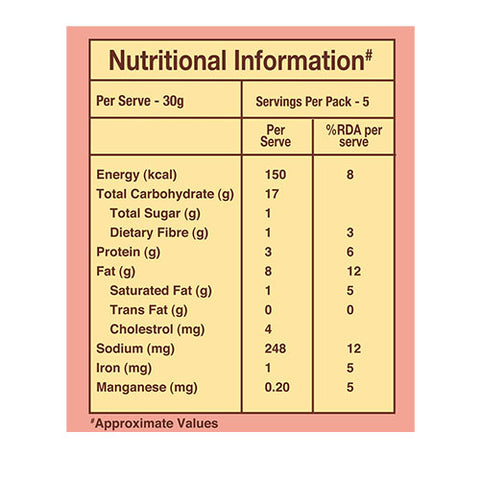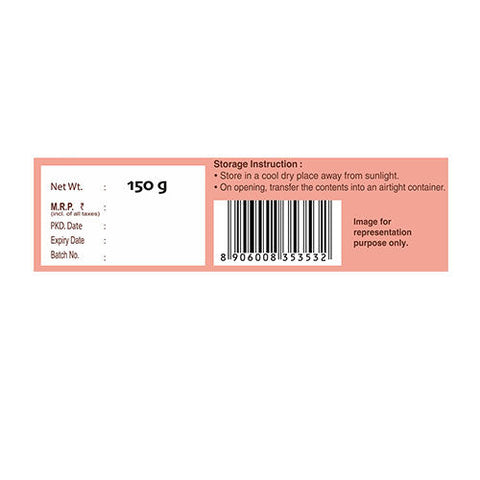 Millet Bytes - Thattai | Snacks | Pack of 2 | 300grams
Rs. 159.00
Rs. 318.00
you save

Rs. 159.00
Now, experience this crunchy traditional snack with a nourishing millet twist !!

Traditional blend of 30% Millet (Barnyard millet), with Real butter and Spiced with Guntur chilly

Ingredients - Rice flour, barnyard millet flour (30%), Roasted Bengal gram flour, Red chilli, butter, Garlic, Edible common salt, potato starch, Asafoetida, curry leaves, sodium Bicarbonate (500(ii)), Rosemary extract and mixed Tocopherols, edible vegetable oil (palm) 

Only the goodness - No Artificial colour, No Artificial flavour, No Added preservatives, No Trans fat, No Gluten 
Hygienically Made and Packed Without any Preservatives or Artificial Flavors.
Packed in a Zip lock Pouch to Ensure Freshness.